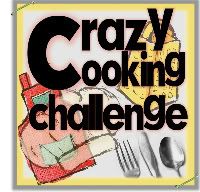 It's time for the Crazy Cooking Challenge again!
When I saw that this month's challenge was cheesecake I was so excited. I make a fabulous cheesecake. Suddenly it hit me that my cheesecake recipe is one of those recipes that I just don't share.
Call me greedy, but I worked on that recipe for a LONG time to get that recipe just how I wanted it.
I considered not doing the challenge until I came across this Tin Roof Cheesecake over at Dessert for Two. The chocolate cheesecake filling looked so good & I loved that I wouldn't have an entire cheesecake to eat when I was done.
My version  has an Oreo Crust and is topped with Raspberries &  caramel sauce I had left over from another project.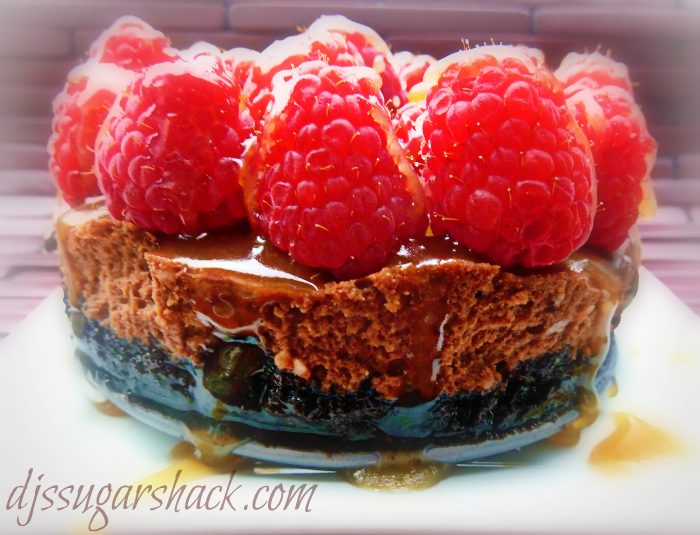 All I have to say is YUMMY!
This recipe made one 5 inch cheesecake which was good sized dessert for 2 people.
Here is the recipe: