Once again its time for the Crazy Cooking Challenge!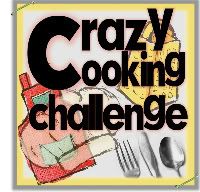 This month the challenge was to create a fruit smoothie. The only requirements were that the recipe must be a drink and must contain fruit. Easy enough, right?
My original plan was to make something with chocolate, banana & peanut butter. In my search for a recipe I saw this Strawberry Cheesecake Smoothie over at Cupcakes and Kale Chips. Right then and there I knew this was the perfect smoothie for me.
To make this smoothie you will need strawberries, banana, cream cheese, vanilla yogurt, & milk. Read more... (496 words, 11 images, estimated 1:59 mins reading time)