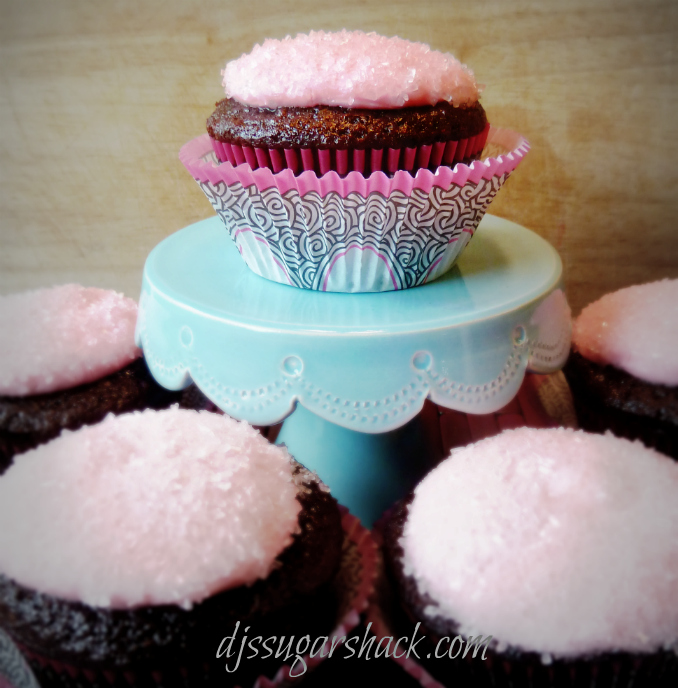 Last week was a friend's going away party . The theme for dinner was Mexican. Other than re-fried beans I had absolutely nothing to contribute. What I did have was a bunch of pink cream cheese frosting left over from the fairy cake I  made a few days before. Rather than throwing it away or eating it, which would most likely be the case, I decided to make some cupcakes. To go along with the Mexican theme I made Aztec Mocha Cupcakes.
Have you ever had an Aztec Mocha? It is pretty much mocha with just a dash of cayenne pepper. Sounds weird, aye? I remember being leery the first time I was offered one of these, but I gave it a shot and wow, chocolatey spiciness….YUMMO!
I read several recipes and saw that many of them used ancho chili powder along with the cayenne pepper. I wasn't able to find any ancho chili powder, but with a little help from a friend I was able to get my hands on some dried ancho chilies.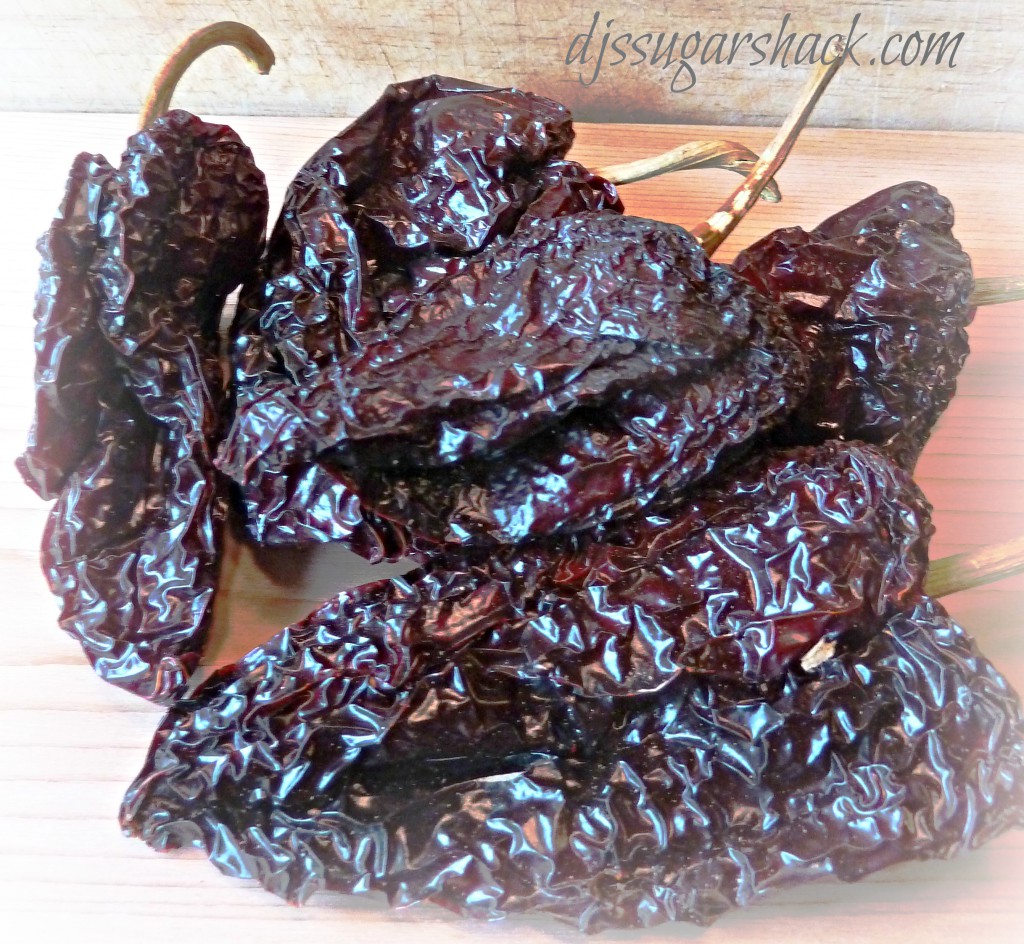 To make these cupcakes I decided to modify my standard chocolate cupcake recipe which uses coffee. I infused the coffee with the ancho chili. To do this I brought about 2 cups of coffee just to a boil; placed one chili in the pot and let it simmer for about 10- 15 minutes.
I then poured the coffee and chili in to a large measuring cup covered it and let it sit over night. When I was ready to use the coffee I poured it through a strainer to get the seeds out.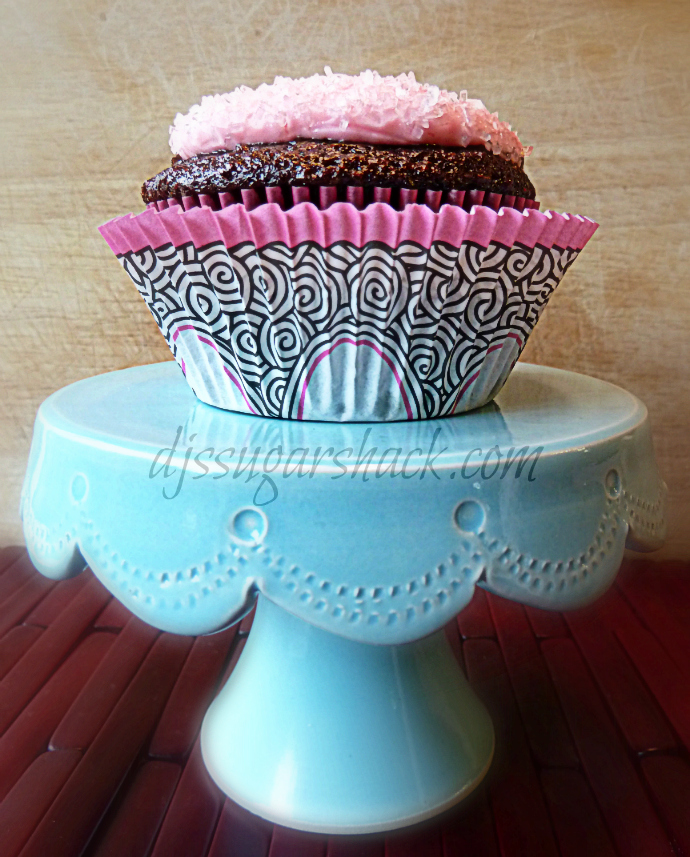 These cupcakes were a big hit. I brought 24 to the party and came home with 2. Several people people went back for seconds:)
The spiciness in these can be adjusted to fit your taste. I suggest adding the cayenne one teaspoon at a time and tasting before adding more.
The pink frosting from the Fairy Cake was cream cheese frosting & it paired very well with the spicy chocolate.
Here's the recipe:
[amd-zlrecipe-recipe:21]