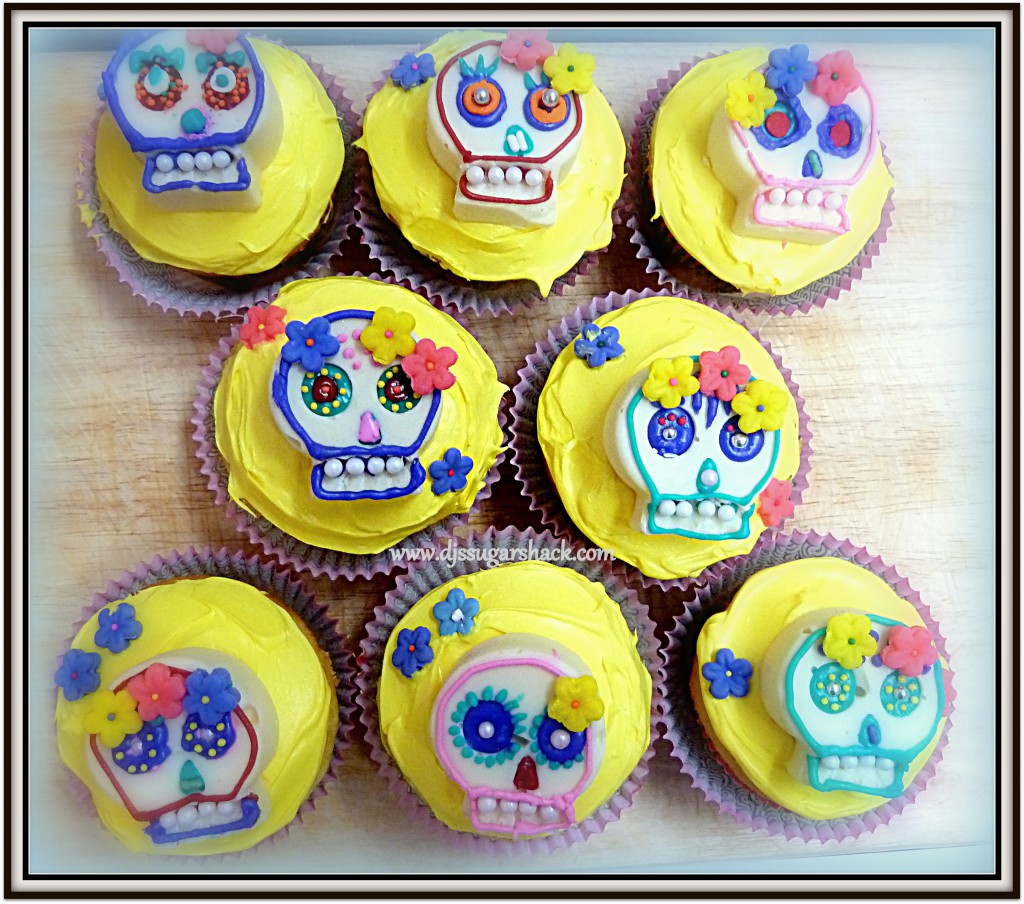 I know what your thinking.."It's not Halloween; what's up with the skull cupcakes? I had a perfectly good reason to make these sugar skull cupcakes in the middle of February. They were a birthday present for one of my very best friends. Sugar skulls are kind of her "thing". She and her husband vacation in Mexico often and their trips always coincide with the Day of the Dead. They were even married there during the Day of the Dead.  When I came across this post from My Cake School I knew she had to have sugar skull birthday cupcakes.
The Day of the Dead or Dia de los Muertos is a holiday celebrated in Mexico, on November 1 & 2nd,  to remember & pray for the deceased. They believe that on these days the souls of the deceased return to spend time with their families. The sugar skulls are colorful decorations made by pressing sugar onto skull shaped molds. They  represent the departed soul and are placed  on the oferenda or gravestone to honor the return of the spirit.
To make these sugar skulls all you need is some white chocolate, colorful royal icing, fun sprinkles and this skull ice cube tray I found on Amazon.com.
Start by melting the white chocolate in a double boiler.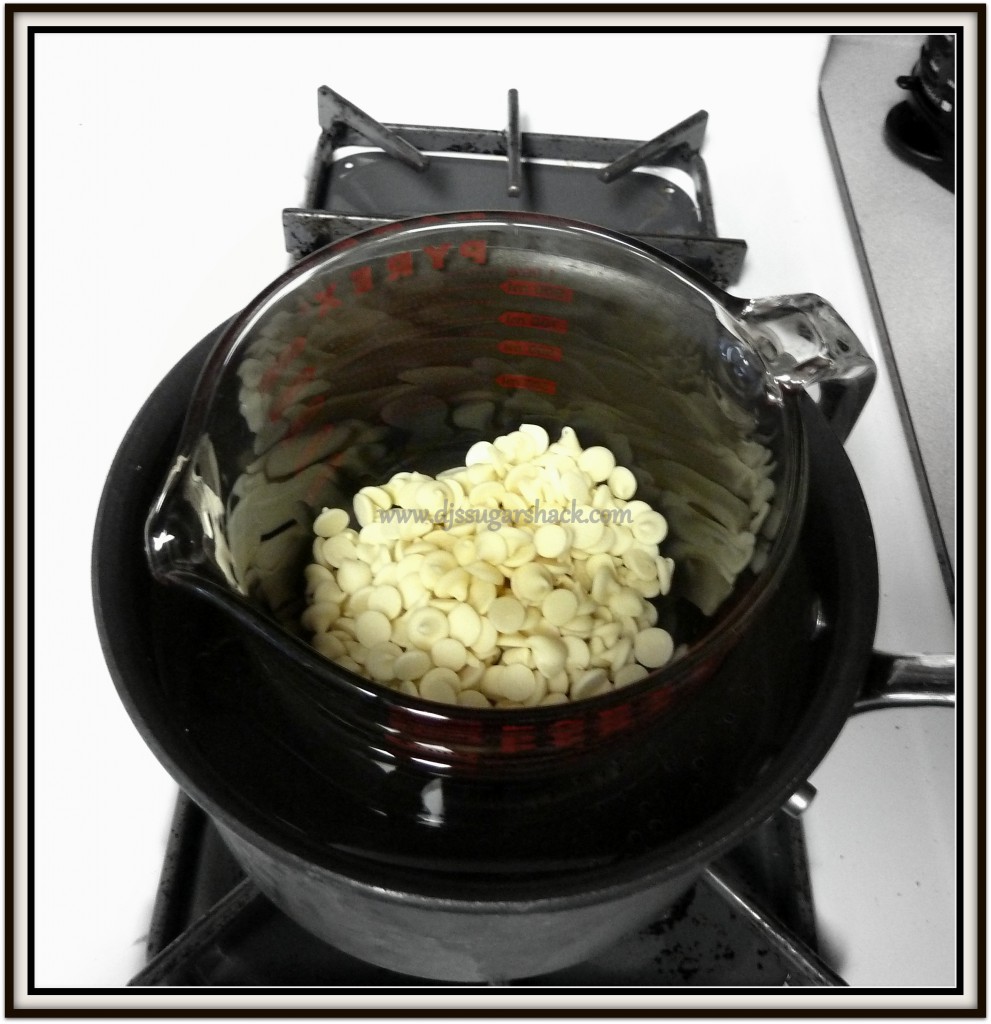 Once the chocolate is melted, pour it into the skull molds.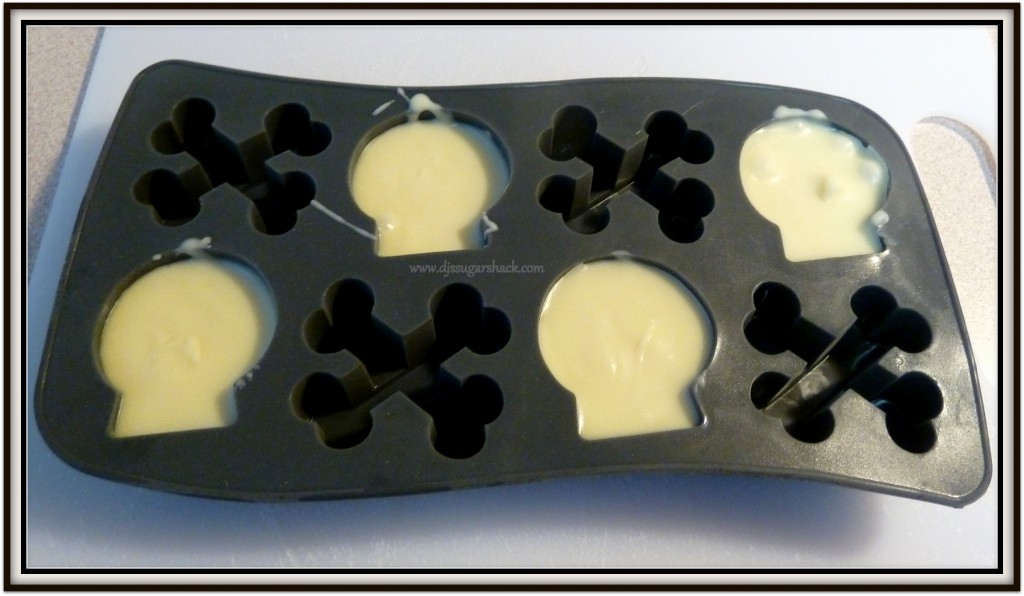 Place the molds in the freezer for about 30 minutes or until they are hard. Once set, pop them out of the molds. Pipe the details using royal icing. I made these flowers out of gum paste to use on the sugar skulls and cupcakes. They were cut out using a Wilton small blossom cutter.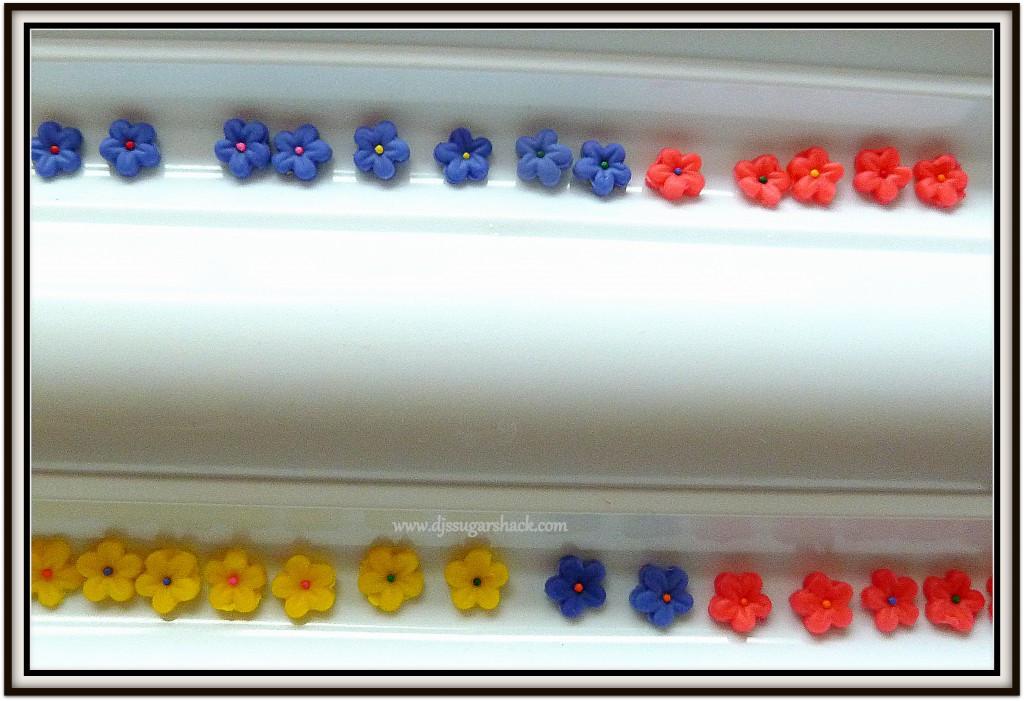 Once the sugar skulls have dried place them on top of frosted cupcakes and voila…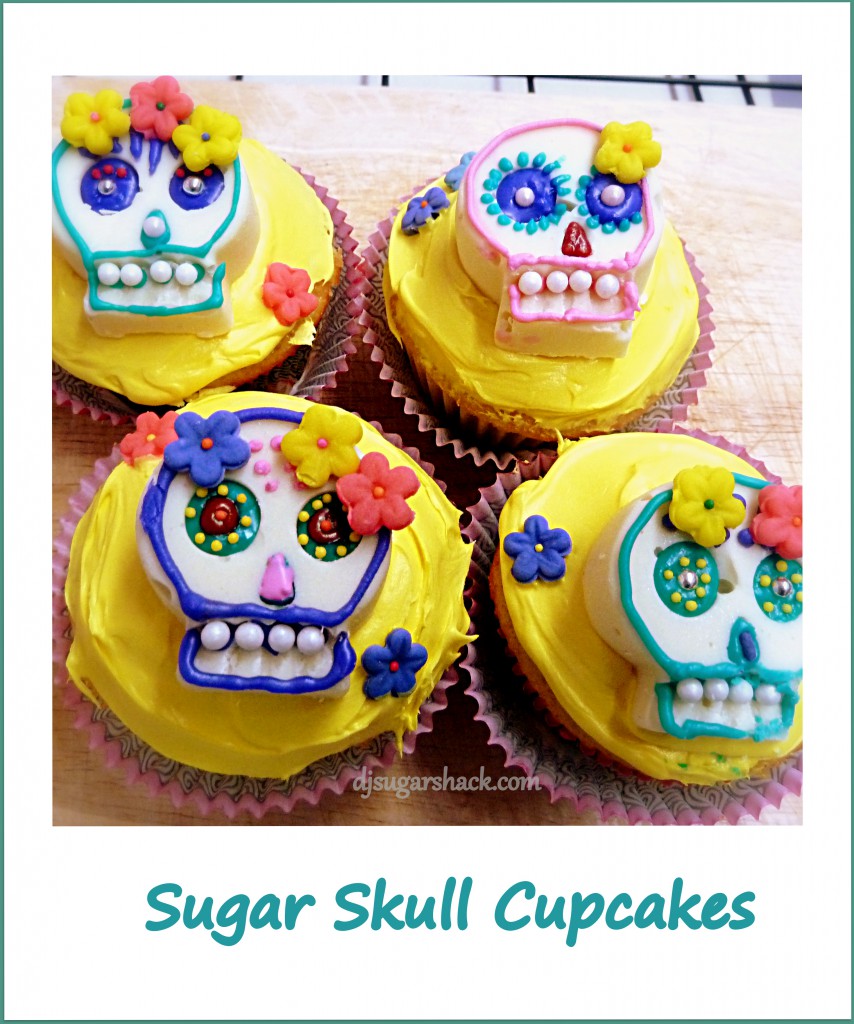 Enjoy!